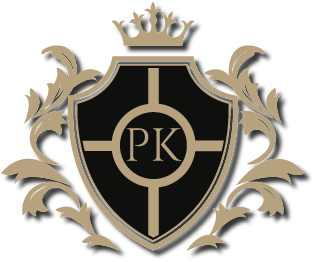 Persistent Kingdoms Release
Hello!
We have reached the point of release.
New Weapons & Armours
55+ new body pieces added.
40+ new helmets added.
8 new gloves added.
14 new boots added.
4 new horses added.
25 new weapons added.
New Scene Props
New teleport doors have been added that enable people to teleport through them with horses.
55+ new scene props (2 new wall & tower types, skeletons, different ores, wooden palisades and other smaller & bigger props).
Dedicated arrow & bolt holder.
New civilian and war carts added.
40+ new trees & bushes added.
Quality Of Life Improvements
You can poll yourself lord if the faction is empty.
Outlaw faction chat added.
Lords can now assign marshals that can help manage the faction.
Castle flag capture animation.
Basic name labels.
Faction members now receive messages when getting keys/announcers & getting kicked/outlawed from the faction.
"Drop all" button that drops all your money.
Fast inventory transfer (right click).
Show pouch to nearby players option.
Easy show pouch system.
Lockpicked chest notification.
Adjusted classes (see "classes" tab).
Graphical Improvements
50+ new banners added.
20+ new skyboxes added.
New terrain borders have been added that improve the immersion and make the maps feel much larger.
Existing textures have been replaced to improve the overall look of the game.
New Roleplay Aspects
Music system has been added (playable lute, lyre and horn).
Open & close helmet feature support for 6 helmets.
Dog model.
2 sitting animations added (on chairs and anywhere).
Walking animation added.
10+ roleplay new roleplay animations.
Server & Admin Features
Scene slots have been increased from 14 to 30.
Spectator can now be enabled or disabled through server configuration.
Admins are now able to restock with admin scalpels.
Server owners can now set a percentage of money dropped by commoners and faction members in the server configuration.
Admins can now join any factions through the admin menu.
48 new castle names have been added.
Private message system that can be enabled/disabled through server configuration.
Random gear spawning in chests can now be enabled/disabled.
Mute all players option added to the administration menu.
Implemented An Advanced Log System
Bug Fixes
A bug where freeze walls remain in place after a player logs out has been removed.
Relogging as lord in PW made you lose all the data on keys & announcers. Not anymore.
Arrows&bolts can no longer prevent chests/tp doors from being used.
Miscellaneous
Default wars have been removed.
Default spawn gear has been removed.
Arrows & bolts are now a craftable resource. Advanced arrows & bolts now also have smaller quivers.
Commit suicide option.
Poll cooldown has been introduced after a poll succeeds or fails.
Confirmation required when joining commoners in the "death" screen.
Mute instruments option.
Textures:
Outer terrain:
Armor:
Weapons:
Props:
Skyboxes:
Horses:
Animations:
Feel free to download the mod!