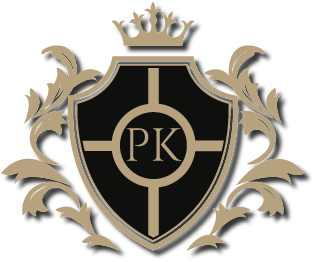 Persistent Kingdoms Release Date
Hello,
We've spent the last 2 weeks testing the mod within our Phoenix community. We've had two open tests within our community and tested the mod on both occasions with 120+ people on the server at the same time. We've discovered and fixed 40+ bugs and are now more or less ready for the release. The final bugs will be fixed in the following week. We'll also be getting everything ready for release and finish up the website more or less.

Phoenix Dev Team
We're excited about this probably more than you guys are. Three months of work has brought us to this point and we're looking forward to seeing you all experience the mod for the first time. All of us started this project out of our own desire to contribute something to the Warband community and try to improve on the mod we've all played for so long. Almost none of us has worked on a modding project like this before and it's quite an experience. I think it's only fair that I write a thing or two about who actually stands behind all the changes and "put a face to the name".
Tommy (Scripter)
Tommy is an endless coding machine, similar to Saptor. He volunteered to work on the project from the start and we couldn't have done it without him. If only he didn't have to drink tea every time we had to test something (A British thing apparently). Despite his disability to survive without tea he has managed to code a lot of the features you'll see in the mod.
Saptor (Scripter)
Despite his disadvantage of being a Turkish resident and being oppressed by Erdogan, Saptor has done some quality work with coding the new features. I imagine you guys would have to wait for quite a while more if it weren't for him.
Dekkers (Scene developer)
Dekkers is a scene developer that has been making maps for PW for the past couple of years and NW before that. It was originally his idea to look into making this mod. He's also made the new banners possible and has been there during most of the decisions that led to the mod that you will get into your hands. The real work for him begins now. He'll be working on adjusting PW scenes to PK and creating new so that we'll be able to enjoy in the new mod.
BridgeTroll (Launcher & API)
BridgeTroll has volunteered himself at the start of the project to start working on a Phoenix launcher which will make sure that your mod on the computer is up to date and to download any updates if necessary. You'll be able to use the launcher or manually download the module files.
Lord Pain (Modeller)
Pain has been of valuable help to the project working with OpenBRF to bring us all the new items and scene props that we desired. In the future, he will be looking into optimising the mod by making more simple collisions which should improve the performance.
Exima (Modeller)
Exima has been of great help with the new models. He's designed quite a few new items that you'll be able to see in the mod and helped us with implementing new items on numerous occasions.
William (Mod Coordinator)
I was the annoying guy trying to move the project forward sticking my nose in pretty much every hole it went in. The persistent-kingdoms.com website will also stay up as long as I am alive or we all finally move to Bannerlord with a new mod. I was also the contact with you guys reading the dev blogs and will continue to be that with the future changelogs.
Helpers & OSP
We would also like to thank all the people that helped us during development and all the creators of OSP resources which made this whole project possible in the first place. Check persistent-kingdoms.com for a full list.
Future And Support Of The Mod
The development of this mod won't end with its first release. We'll make sure to fix any bugs that come up and keep updating the mod with new features that we already have planned out. We're actually looking for ways on how to improve the dynamic of PK and make it more interesting. If you have any suggestions make sure to get in contact with us on any platform. We'll be happy to listen!
The big thing that we've all waited for. The mod will be released on 19th of May which is a Saturday. To my best knowledge there will be multiple servers setup from day one and later on as well to indulge all the different appetites from hardcore roleplay to intense large battles and sieges.
Make sure to have a look at our servers page to find out which servers you'll be able to play on: Persistent-kingdoms.com
You can also follow the countdown to release on the home page: Persistent-kingdoms.com
Here are a few cool pictures from the successful open tests.
Suggestions
Keep posting suggestions. We consider every suggestion you post:
All features are subject to change. Feel free to discuss this dev blog down below.