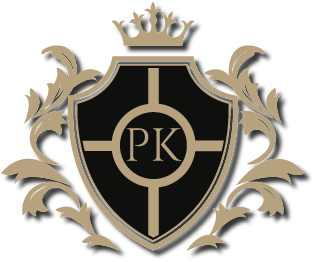 Persistent Kingdoms 1.2 Changelog
Hello!
We have finally managed to conclude the next chapter of Persistent Kingdoms - Version 1.2. Over the past months, we've have been developing this version with breaks in between. Overall we're pretty happy with the changes we've implemented and we're sure you will like them as well. There's always room for improvement and we'll most probably continue to work on the mod but on a smaller scale, depending on the motivation of our team. Without further ado, here's the 1.2 changelog (there has been too many changes to represent them all with pictures so we invite you to download the mod and check them yourself
).
New spectator mode
Server owners will now be able to enable another spectator mode. After a player dies the spectator camera will be locked above their position so that they can spectate the remainder of the fight until they respawn.
Horses and players are now healed based on the time
It has been the case so far that if you wish to heal your horse or yourself with food and a bed you have to hold F on the designated scene prop until the bar fills up after which your health increases. From now on your health will increase based on the amount of time you held F, which comes very useful in events where you have to hold F for the complete duration of the bar filling despite needing a very small health increase.
Day/night cycle added (optional)
We have added a day/night cycle to the mod that is completely optional and can be enabled via the server configuration. The length of the cycle is dependent on the number of seconds set in the server configuration (you can have multiple cycles per day). Credit to the SRP team.
New animations:
Begging
Praying
Pike stance
Item changes & Scene prop changes:
Item changes:
A pig/piglet
An executioners axe
Rings & earrings
17 new RP clothes
2 new crowns
Letter item
Great bascinet texture replacement
Plated charger texture replacement
3 new assassin hoods & 3 assassin armours
3 new mercenary armours
1 new plate
7 new special weapons added (royal sword, royal greatsword,...)
2 new playable instruments - Vielle & Flute
Scene prop changes:
New enterable buildings (keeps, townhouses,...)
New tents
New small rowing boat (usable)
Buy points for weak spawn weapons added
2 new notice boards
Various new RP scene props (wall paintings, tapestries, flags,...)
Mod optimization:
Revamped animation system.
Animation restrictions have been done differently which means that the animations now have a very smooth transition and are much more performance friendly.
Bump & specular textures optimized
All bump & specular textures have been resized to a lower resolution. This has no visual effect but will in theory increase FPS slightly.
Mod cleanup
Despite adding a large number of new resources to the mod we have managed to decrease the size of the mod by 100MB by removing unused resources and optimizing textures.
Shader check
All items received a check in terms of shaders to ensure everything looks as it should in-game.
LOD's were added to all items that didn't have them.
Certain items were missing LOD's which more or less better the performance of the mod by loading lower quality models in the distance. The missing LOD's were generated and added to the mod.
Administration changes:
Faction ID's were added to most logs.
Support for custom banners added
Server owners can now assign custom banners to anyone via scripts. This is useful for RP servers where even commoners want to proudly wear their heraldic colours.
Bug fixes:
Glitchy indestructible doors were fixed.
Show pouch to nearby players logs fixed.
Walking mode bug fixed.
CWE scene props fixed on DX7.
Other smaller bug fixes.
Miscellaneous:
Wooden poles were removed from CWE walls.
Early transitional armour transformed into a heraldic item.
New banners added.
Other smaller changes.